With in-depth data analytics combined with expertise in workplace and psychology, we offer the following modules of our ACE Platform
to our Occupier clients.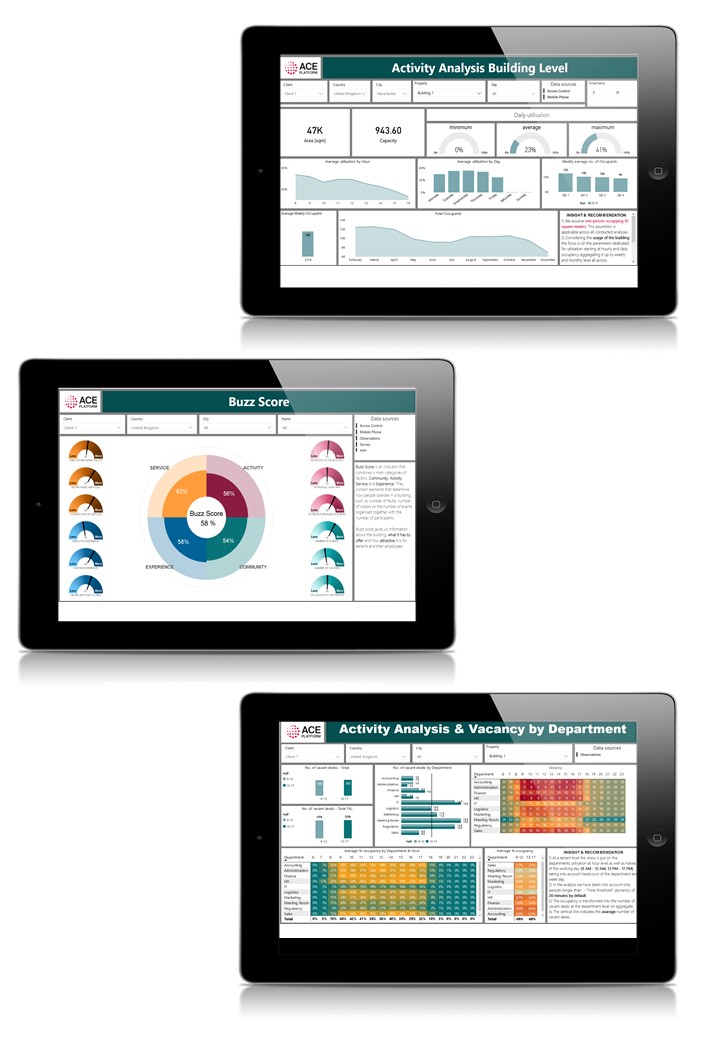 We evaluate the Activity and Customer Experience within the Workplace. Data is collected on activity from sources such as Access Control, Wi-fi, sensors and booking systems, office apps as well as MS Team/ Skype of e-mail logs to develop a truly rich insight into how the organisation is working and the activity within each workplace. 
Our results can be benchmarked against millions of sq metres of data.
ACE Re-occupancy Planning
Calculates capacity according to specified social distancing measures, within a range of 1-3m distance between employees. Based on existing floor plans and the specified social distancing measure the algorithm selects which desks are useable and which are not, allowing you to plan for a safe and efficient re-occupation of the office.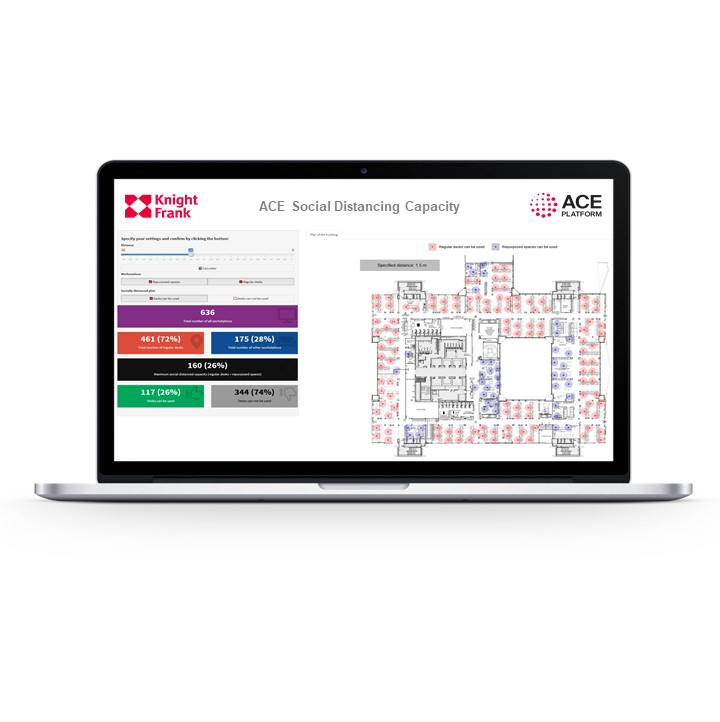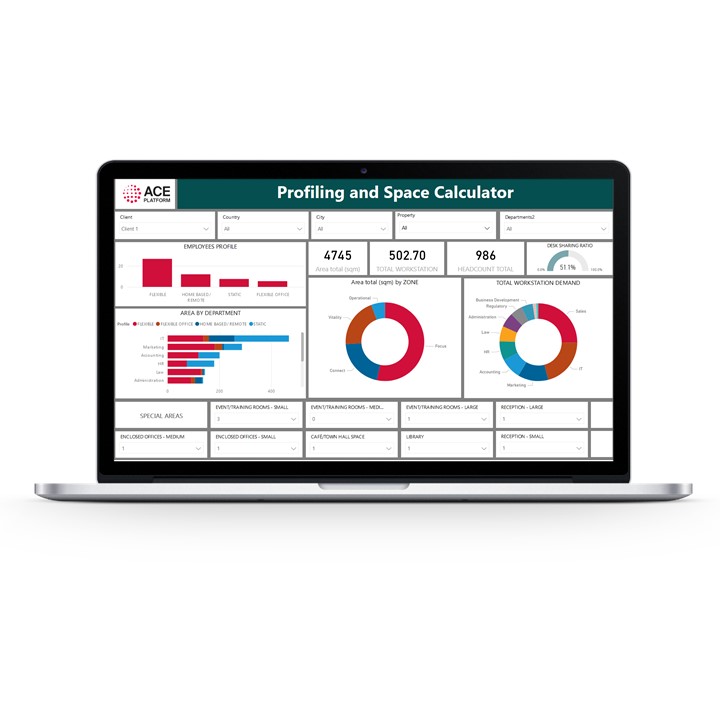 A modelling tool to determine the size and shape of your workplace demand. It does this by profiling the workforce from a psychometric and individual perspective, using the results of an employee survey. Space standards are applied to these profiles to give a workplace requirement – both overall and by space type. This allows you to assess whether your current supply meets this demand and if not, identify where changes are required. 
We have profiled clients with 100 – 30,000 employees worldwide.
We will design bespoke solution for you.