With in-depth data analytics combined with expertise in workplace and psychology, we offer the following modules of our ACE Platform
to our Landlord clients.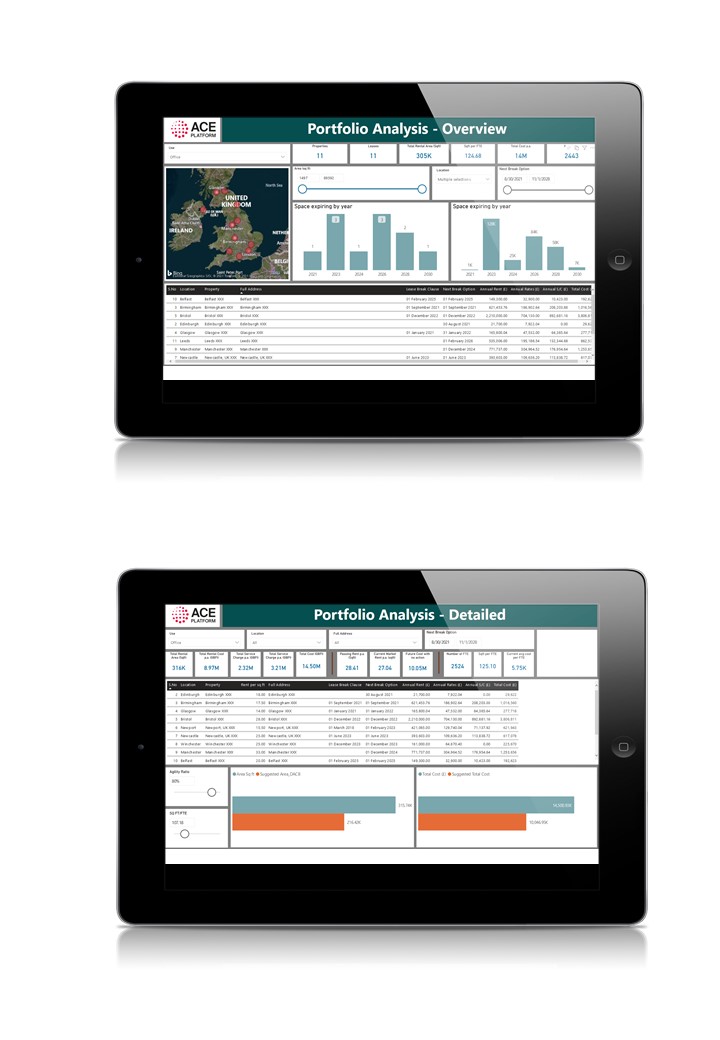 Analyses across your entire property portfolio to highlight opportunities for change and provide information about key metrics such as space expiry dates, market rent, future cost, agility ratio, cost per person etc. The ACE Platform provides the ability to compare different buildings against each other. 
We also provide a focus on sustainability allowing you to monitor consumption of water, gas and electricity and calculate your properties' carbon footprint as businesses strive to meet to Net Zero targets.
Covid-19 Portfolio Risk Assessment
We can perform a Covid-19 risk analysis in the countries where your buildings are located. 
This will give you a detailed analysis of your portfolio in terms of the number of diagnosed cases in each country. The analysis is made on the summary of confirmed cases in last 14 days. A list of locations visualised by a heat map helps to quickly verify the location of the greatest risk.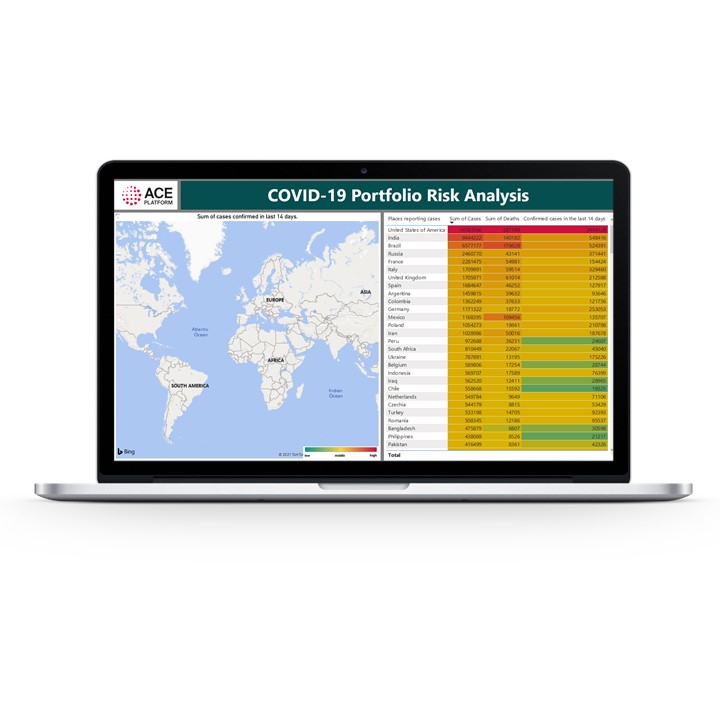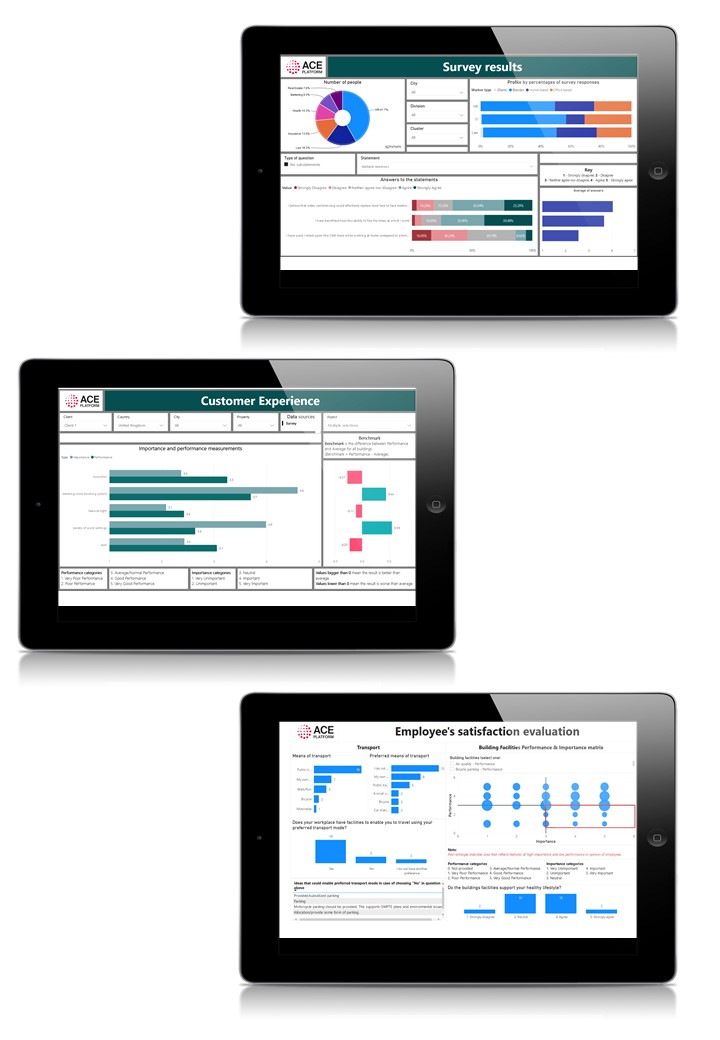 Evaluates tenant's needs based on an in-depth study of the space users' experience. We help landlords and building operators to understand and measure how people feel about working there and more generally what their experience is of using the building.
We can also examine how the Office Manager perceives the functioning of individual building elements, services and functionalities. We can benchmark your building's results against the market
Every version is bespoke to you.